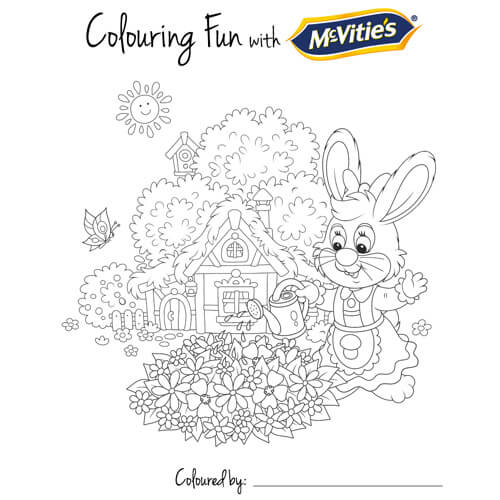 ADD A LITTLE MORE COLOUR TO YOUR EASTER WITH MCVITIE'S!
Egg painting for Easter can bring out the artist in all of us, but we have a different way for your little ones to get creative. This year, we have created a little art project that needs a bit more colour – a lot more in fact.
Our lovely Easter image shown below has somehow lost ALL of its colour, and only you can help. Here's how you can hop to it!
Step 1
Print image
Step 2
Colour it in!
Step 3
Share your finished work of art with us on Facebook or Instagram by uploading a picture of it. Don't forget to tag McVitie's Canada and use #EasterCreations!
Thank you in advance for getting creative with us online, and have a Happy Easter.