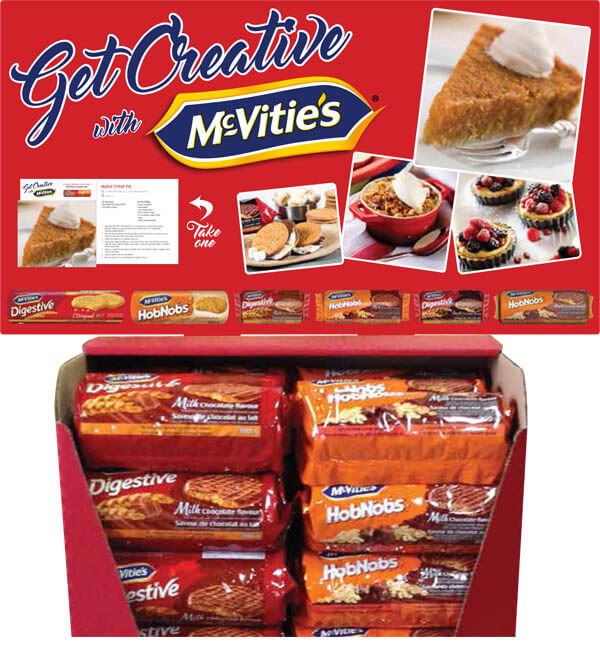 Go ahead, get creative!
Whether they're chocolate covered or original, McVitie's and HobNobs are always a good idea. But you already knew that.
Here's something you didn't know. We've released some of our tasty creations in locations near you. 7 to be exact.
So next time you're out shopping for something delicious, be sure to look for our recipes on our displays in store. They're free to take!
Collect all 7 recipes or visit our recipe page online to see a full list of mouth-watering appetizers, tantalizing treats, decadent desserts and savoury snacks.
Oh! Don't forget to follow us on Facebook by hitting that like button too. We'll be releasing some great little videos soon featuring sugar, spice and everything nice. That should spark some kitchen creativity.