Our passion for baking premium cookies and crackers is rooted in decades of tradition.
After all these years, one thing we've learned is that goodness never truly gets old. Take a look and see for yourself just how far our tantalizing treats have come.

1839
The McVitie's story begins after apprentice baker Robert McVitie and his father William opened a provision shop in Edinburgh. The popularity of Robert's baking prompt the pair to open several more stores within a few years.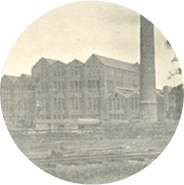 1875
Charles Price joins the firm and spends the next 13 years growing the brand into a household name, known then as McVitie & Price. Increasing demand leads the duo to open a larger factory in Edinburgh in 1888.

1880
Robert McVitie passes away, leaving the business to his son, Robert Junior. To capitalize on the biscuit's popularity, Robert Junior immediately invests in larger bakeries.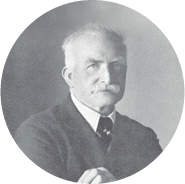 1892
The digestive recipe still used today was created by Sir Alexander Grant de Forres.

1893
McVitie & Price realized they had some royal fans in 1893, when they were asked to bake the wedding cake of Queen Mary and King George V.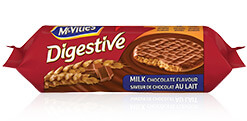 1925
Through some experimentation, McVitie's developed McVitie's Chocolate Digestives which are still popular today.

1947
Standing tall at over 2.5 metres, McVitie & Price were honoured to create the wedding cake for Princess Elizabeth and Lieutenant Philip Mountbatten. It stood over 2.5 metres tall. Due to post-war rationing of food, ingredients for the cake were sent as wedding gifts overseas and the cake pieces were later distributed to community children and schools.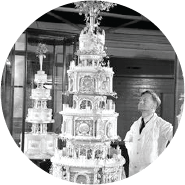 1948
MacFarlane Lang joined McVitie & Price to form United Biscuits which led to opening the first fully automated factory – the London Harlesden factory.

1985
HobNobs made their first appearance in 1985 and just 2 short years later, a chocolate version was created based on high demand.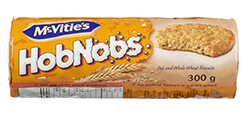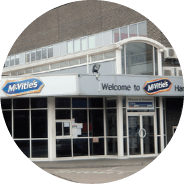 2002
Celebrations erupted from the McVitie's factory at Harlesden, Europe's largest, in honour of 100 years of baking.

2009
McVitie's deliver a ground-breaking 'Biscuit category first' with a 50% reduction in the saturated fat content across the flagship Rich Tea and HobNob brands.